A few words about the Project
Planning is an extremely complex process that harmonizes conflicting requirements:
In short, it puts urban everyday life in order for the benefit of all.
Planning priorities are the protection of public health, the reduction of the effects of climate change, of noise and air pollution.
All of the above are now widely accepted as critical requirements in order for our cities to become fully sustainable and humane.
The SUMP has exactly this mission:
The integrated approach towards a balanced development of all transport means with the simultaneous development of alternative modes of transport.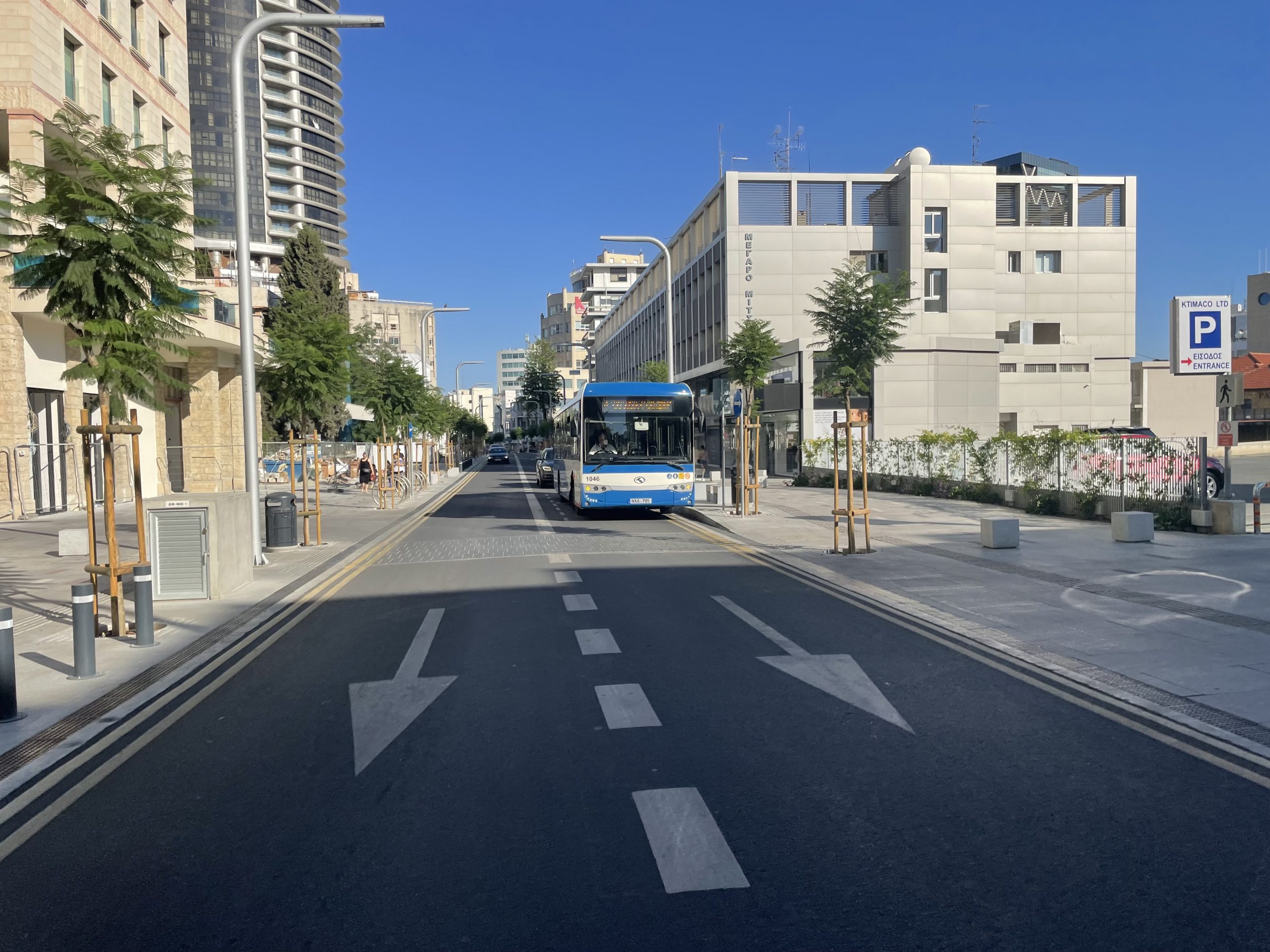 What does "Sustainable Mobility Plan" mean?
The 8 basic principles for each sustainable mobility Plan:
The 12 steps of Sustainable Urban Mobility Planning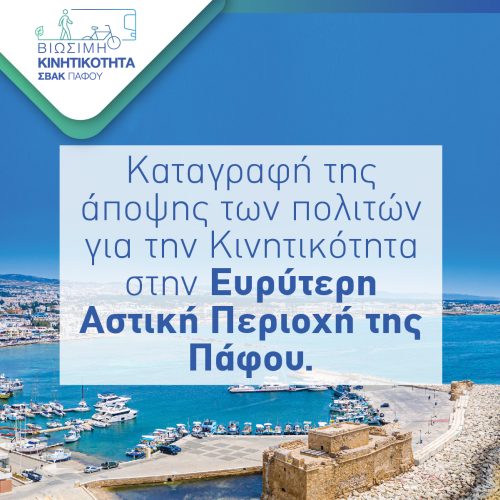 Find below the questionnaire that was prepared in the effort to develop the SUSTAINABLE URBAN MOBILITY PLAN and express your opinion on Mobility in the Greater Paphos Urban Area.
European Mobility Week - Actions Calendar
On Sustainable Mobility & Intelligent Transportation Systems
Find out what happened at the Conference! Find all the speakers' presentations and photos!
Announcements - Newsletters
What are the benefits of Sustainable Urban Mobility Planning?
Why is Sustainable Urban Mobility Planning not just useful but necessary for a city?
What success stories have emerged from cities that have turned their Sustainable Urban Mobility Plans into real and applied policies?
Nothing can speak better than a real life example:
Collaboration for better health:
Public health and safety benefits are tangible:
Reaching destination easier, with fewer cars:
Gaining public acceptance and active support:
Sustainability, a double victory for people and businesses:
Strength in unity:
Collaboration for better health:
Madrid, the capital of Spain, achieved a reduction of nitrogen dioxide pollution by 15% in just three months after the introduction of low emission zones proposed by its SUMP, in November 2018
Public health and safety benefits are tangible:
Reaching destination easier, with fewer cars:
Gaining public acceptance and active support:
Sustainability, a double victory for people and businesses:
Strength in unity:
Madrid, the capital of Spain, achieved a reduction of nitrogen dioxide pollution by 15% in just three months after the introduction of low emission zones proposed by its SUMP, in November 2018